We support your investment and trading decisions
We are a network of financial analysts specialized in technical, fundamental, behavioral and macroeconomic analysis
Objective reports
We carry out rigorous and objective analyzes on the financial markets, without any kind of conflict of interest
Team
A team with years of experience in Universities, research centers of the banking industry, international finance and asset management
Periodic reports
We publish and send reports and newsletters with precise analysis of the markets from a technical, fundamental and intermarket point of view
Together with Nexit you will move on the markets in a conscious way
Our market analyzes guarantee financial informations in line with your investment goals. Obtain periodically new report to invest in a conscious way on the financial markets
Analysis that generate financial culture and profits
We send you reports with timely and selective analysis and informations
The markets at your finger
We help you learn the basics and techniques of the markets and to deepen the financial information necessary for your investments and your trading.
We provide analysis aimed at giving answers to your doubts on market trends, in the current economic and financial context.
We constantly monitor the main asset classes.
We send our reports with different frequency
Reducing information asymmetries means investing and trading in line with market trends
Reading our reports means having a greater financial culture and being able to understand the background scenario of the financial markets and the factors that drive the trend.
The chart represents the annual return% (on year-end and total return values) of the S&P500. Having more financial education means reducing timing risk and volatility.
Simple, concrete and precise
Our reports are easy to read. They are designed to be understood also by those who have little experience on the markets and a minimum financial education. We propose a selection of informations, data and statistics from reliable sources.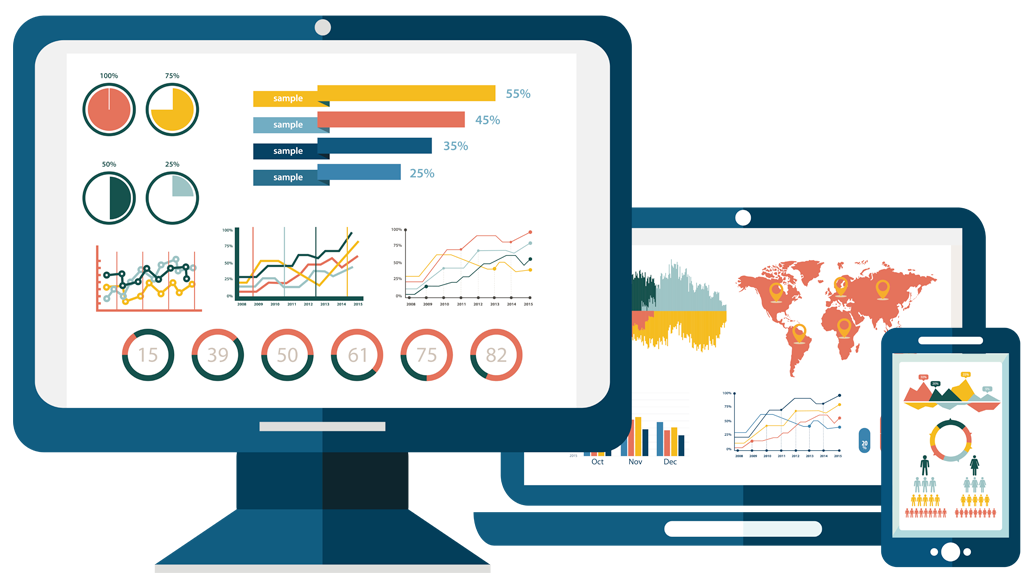 Start now to receive our reports
Four steps to start now to receive our technical and macroeconomic analyzes on the main financial markets
What are the ASSETs on which you wish to stay updated?
This is an initial check-up. Together we identify the markets and assets on which you invest and wish to receive periodic analysis.
Check out the ASSET list
Which report you should to subscribe to make informed investment decisions?
Together we define the type of report most appropriate to your investment objectives, taking into account the following elements:
Read your report and invest your money
Receive your report based on your chosen subscription plan. You will receive our analysis by e-mail and Telegram , which will allow you to oversee the markets, understanding the trends and the intermarket dynamics.
Invest your savings and trade
Continue to buy financial instruments directly from your bank, your broker or your financial advisor
Constant monitoring of assets class
Check the performance of your chosen assets, periodically get new analyzes, increase your skills and keep your portfolio in line with market scenarios
We are always by your side
You can talk directly with our Research Department and our Analysts via telephone, email or chat, in a simple and fast way. A constant support for reliable information on the markets.
The benefits of receiving independent market analysis
Our reports are free of any conflict of interest
You can manage your portfolio with a clearer view of the markets
Our analysis helps you make the most appropriate investment decisions every week. Knowing to invest and trade better
Involvement and sharing
We will guide you through the markets through reliable research and analysis. We will share with you the contents of our reports, allowing you to increase your awareness and your financial culture
Independence
We want to offer you rigorous and objective analyzes of the financial markets. We don't just want to give you buy or sell signals. We don't solicit the subscription of investment services, the purchase of particular securities or financial assets of any kind
High specialization and competence
We constantly monitor the financial markets. We use internally developed models that allow us to understand stock market trends and the correlations between different asset classes